WIDOWS EMPOWERMENT PROGRAMME
Apart from poverty ravaging inhabitants of most rural communities, cultural practices especially the ones bothering on estate succession pose the greatest danger of survival of most widows. Over the years, members of our Foundation have interacted with most of these widows. The shocking discovery is that majority of them cannot afford basic shelter long after their husbands had exited.
Apart from the promise of building and furnishing bungalows for these categories of persons, the Foundation go a step further to negotiate and secure lands from either family members of the widow or the community. This is tro ensure that any form of encumbrance or unfettered enjoyment of the property is foreclosed. Severally too, the Foundation from time to time, oblige these widows upkeep. At the last count, seven widows with one of them Living With Disability have benefitted from the HOUSEF FOR WIDOWS PROGRAMME of the Foundatiom
Given too that most of these indigent widows cannot fulfill the mostly stringent conditions associated with obtaining micro credits, we freely offer the deserving ones amongst the funds to start up small businesses in rural areas. So far, well over 100 of such indigent widows have been given amounts ranging from N20,000 – N90,000.
MRS. CHISIA UJUNWA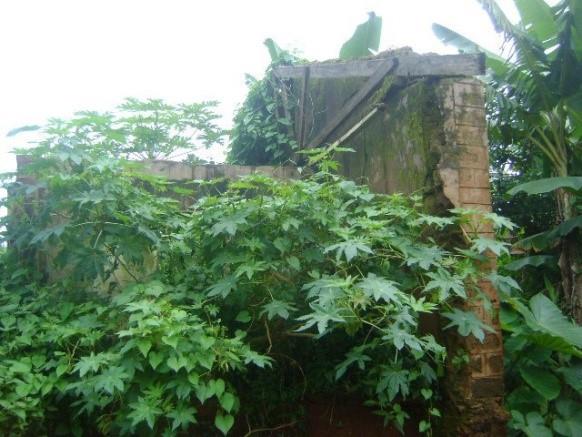 LOCATION: MBALA ISUOCHI, ISUIKWUATO LGA. ABIA STATE
Madam Ujunwa lost her husband at a tender age of about 40 years. For (40) forty years after her husband's demise, she lived in a make shift apartment provided by her in-laws since the rickety remains of the mud house where she cohabited with her husband while he was alive were overgrown by weeds . Family members of her deceased husband permitted the Foundation to demolish the mud house to build and furnish a befitting bungalow for her.
MRS. CHISIA UJUNWA New House
MRS UDUOBA OGBONNAYA
LOCATION: AMANKWO, UZUAKOLI BENDE LOCAL GOVERNMENT AREA, ABIA STATE
Madam Ogbonnya was widowed at a tender age. Her only surviving child was not mentally stable.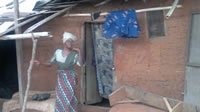 Madam Ogbonnya's old House
Though she maintained the house where she had lived with her deceased husband, a visit to the house revealed that she shared the mud house with a "visiting snake" as scales, obviously from the Snake were found in the apartment. The Foundation with the express permission of Madam Ogbonnaya's deceased husband's family, demolished the old house to build and furnish a bungalow for her.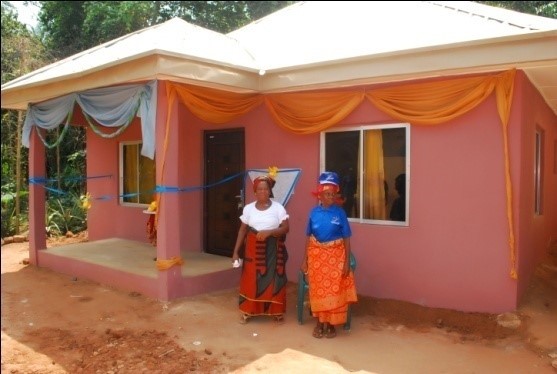 Madam Ogbonnya New House
MRS NWANYI EKE
LOCATION: NDI UCHE COMPOUND, AMAEKPU OHAFIA, OHAFIA LOCAL GOVERNMENT AREA, ABIA STATE
While Madam Eke lived with her husband, they barely had shelter over her head. Soon after her husband's demise, she was ejected from the mud house she shared with her deceased husband. She was left with only one choice, to rent a make shift apartment, paying from proceeds of her meager farm produce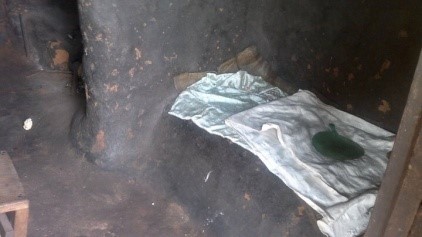 MRS NWANYI EKE Old HOUSE
On visiting her, this rented apartment had a fireplace and a mound which served as her bed. It was difficult securing a land where the Foundation could build for her. The Foundation urged the EZE OGO IN – COUNCIL (the highest decision making body in her locality) to plead with her husband's brother to donate a piece of land for purpose of building a house for her.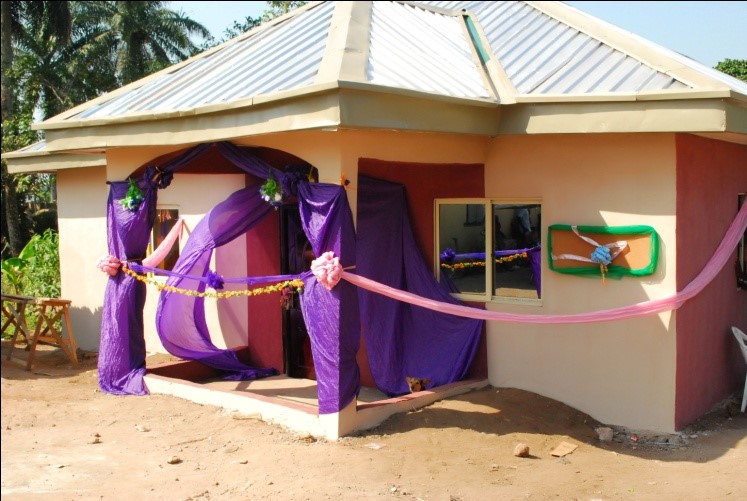 MRS NWANYI EKE NEW HOUSE
MRS ERINMA ANYIM
LOCATION: NDI ELU, UGWUEKE BENDE LOCAL GOVERNMENT AREA, ABIA STATE
Madam Anyim could not continue to live in the mud house she shared with her deceased's husband. With no male issue, she barely managed to survive and relocated to a makeshift apartment offered by her deceased husband's brother.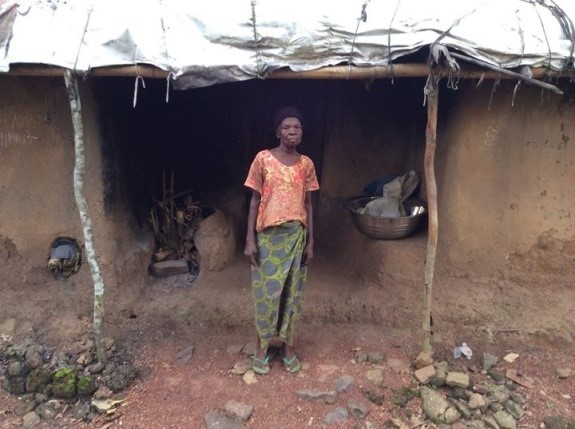 MRS ERINMA ANYIM OLD HOUSE
However, the family had retaken possession of the land where the old mud house was standing, It took intervention of the Foundation and the Town Union President to have her family in – law allow the Foundation build a befitting bungalow , furnished to taste for her.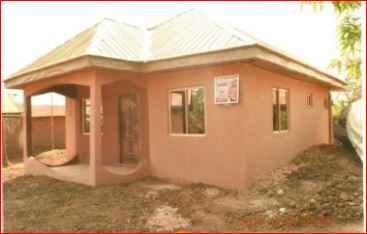 MRS ERINMA ANYIM NEW HOUSE
MADAM ECHETALA ARISA
LOCATION: IGBERE, BENDE LOCAL GOVERNMENT AREA, ABIA STATE
Madam Arisa is blind and thus physically challenged. Her condition did not dim her spirit of industry and entrepreneurship. With her condition, she managed to fend for herself and her children, running a Article Shop where she also lived with them. The Foundation in a bid to encourage her did something different. A living house with a shop attached was built for her to help her business while easing comfort for her and members of her family
MADAM ECHETALA ARISA NEW HOUSE
WIDOWS PARTY
There are many of these widows in our rural communities who grapple with varying forms of inhibitions and rejections. They major thing they share in common is being indigent. For well over fifteen years, the Foundation through its major benefactor, Cosmos Ndukwe has continued to organize annual Christmas Party for them.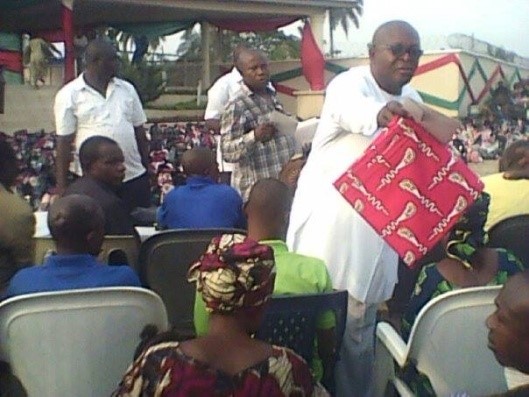 Widows Recieving gift from Dr.Ndukwe Cosmos
This party apart from being an opportunity to give out clothing , money and other gifts to them, helps to give these widows a sense of belonging . They are reassured that there is still hope for them to trudge on.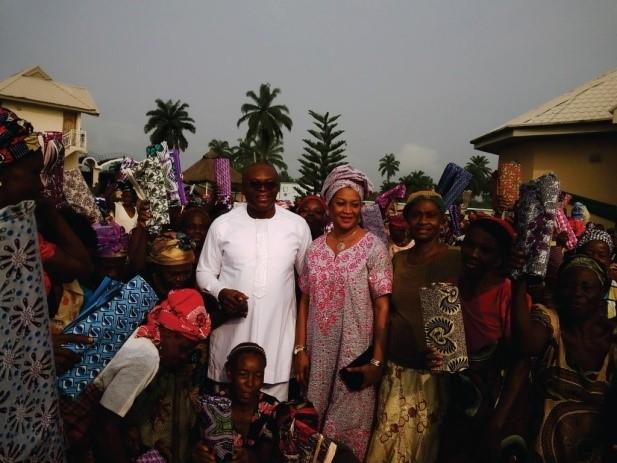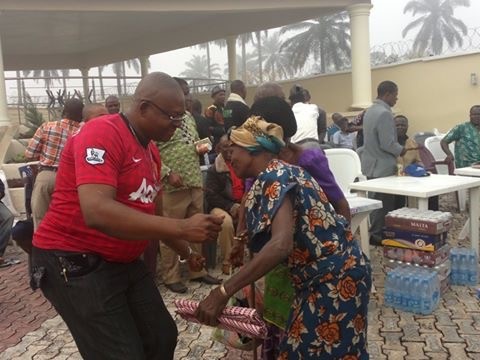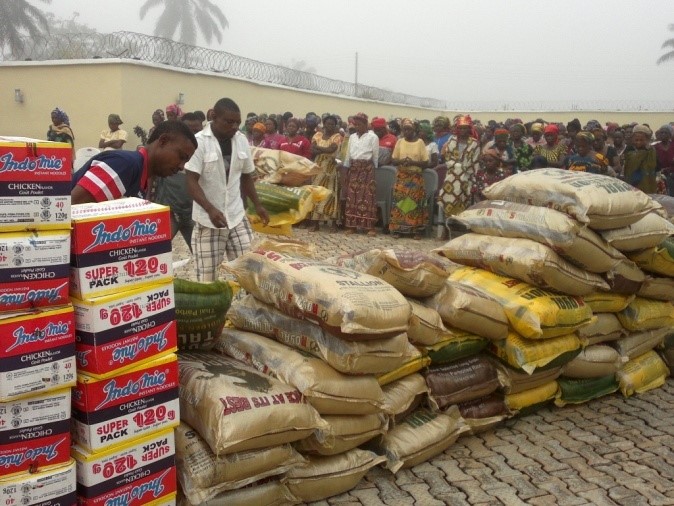 PROSPECT
The Foundation is passionate about the various programmes it has undertaken over time. The expansion of these programmes is strategic so that more and more people will be reached. It is expected that in the near future, the core areas that find explanation in the objectives of establishing the Foundation would be given more than a passing interest.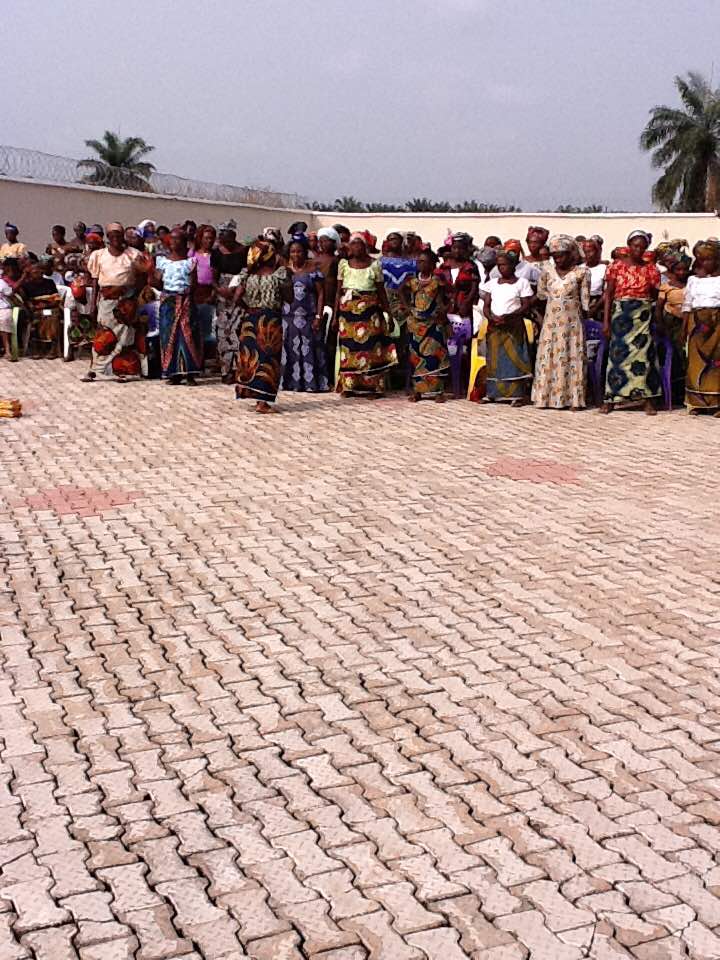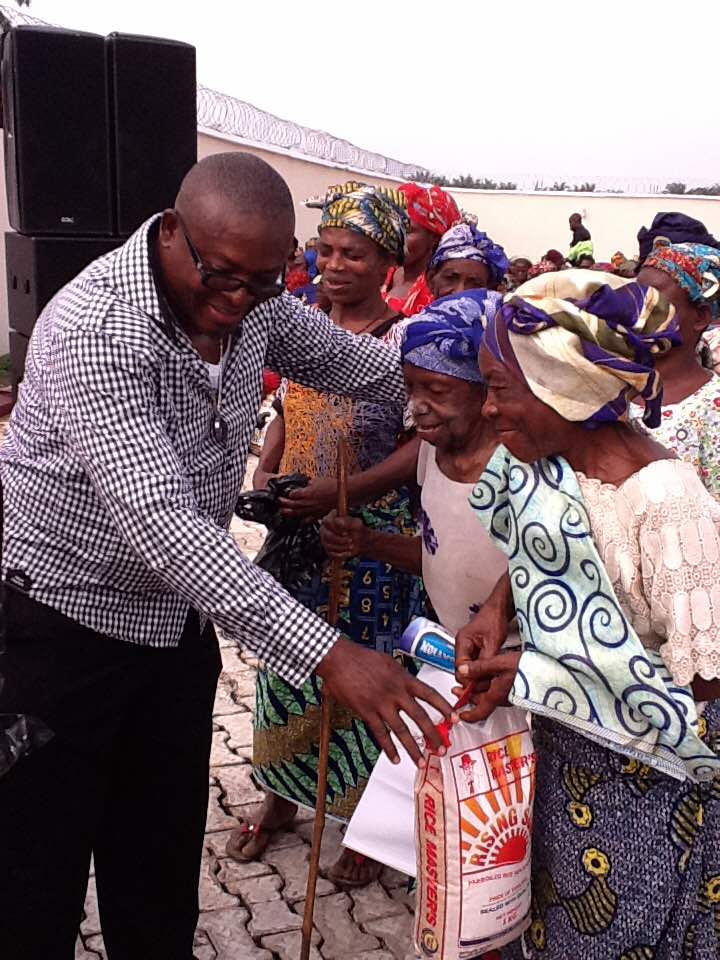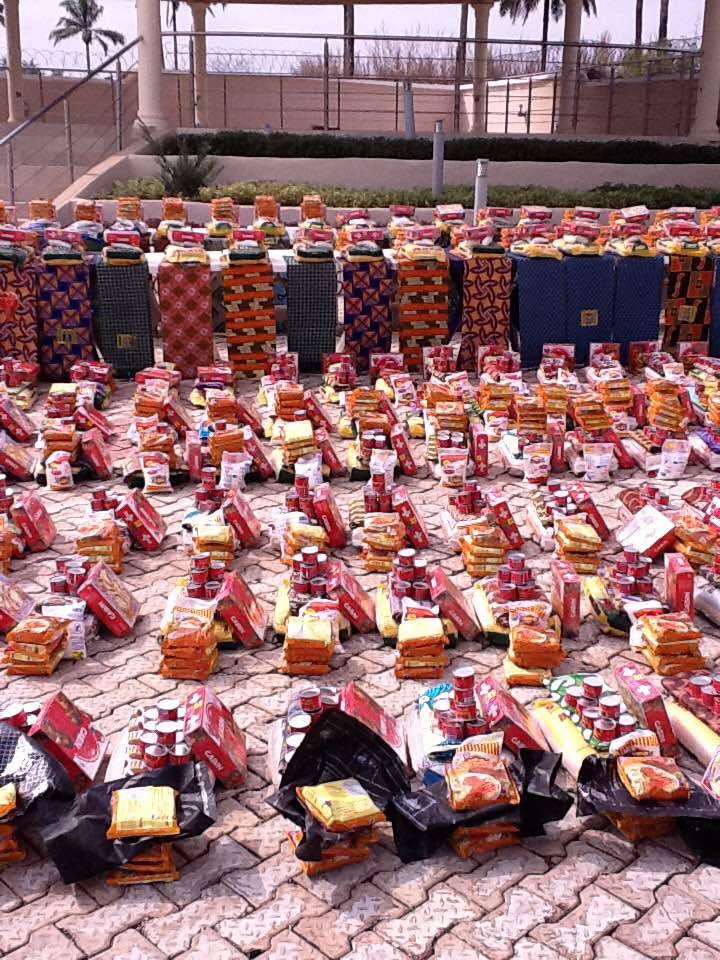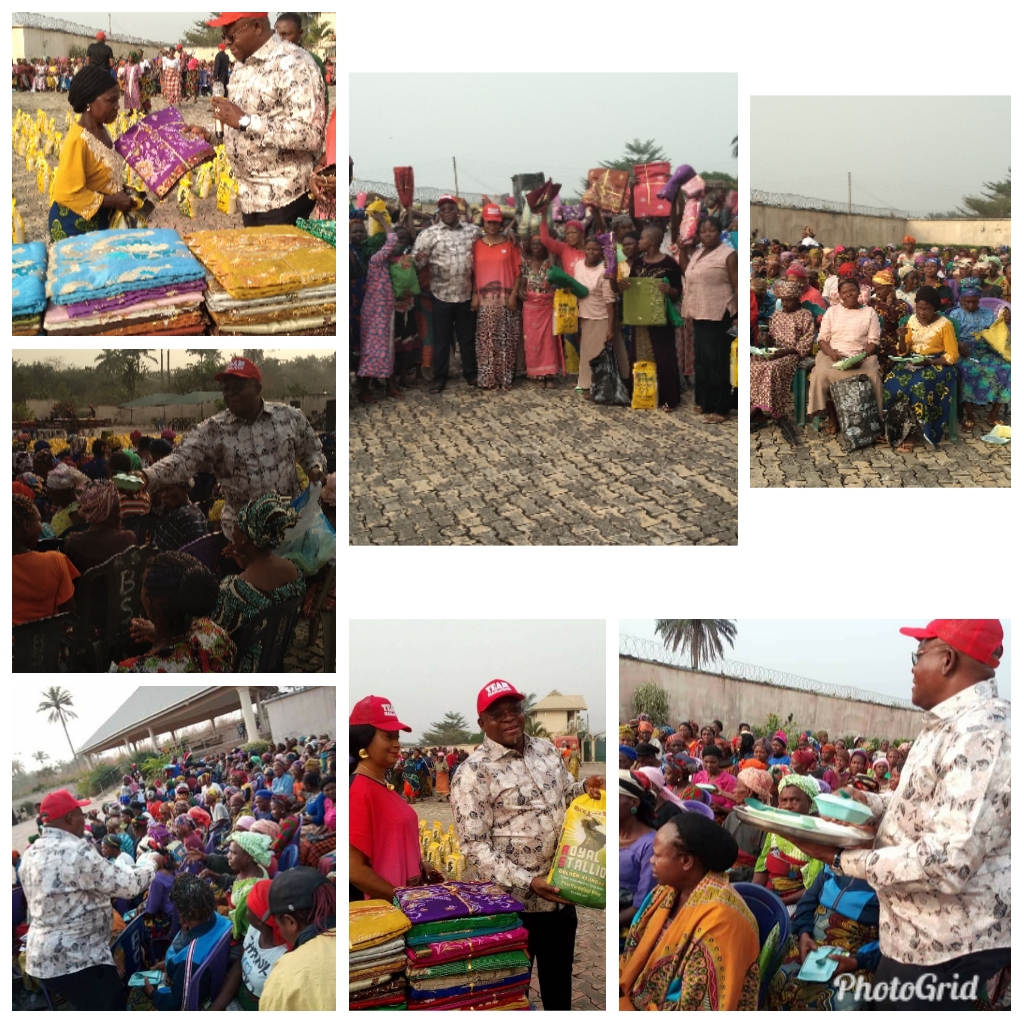 FOUR MONTHS AFTER, WIDOWS STILL RELISH MEMORIES OF CHRISTMAS PARTY
Three Widows who benefited from the non - refundable loans offered to widows during the Cosmos Ndukwe Foundation Annual Widows' party recount how they had applied the loans in advancing the welfare of their families.
It will be recorded that last edition of the party was a huge success. Aside the usual prayer, dancing, and dinning with over Six Hundred(600) widows in attendance, the only new thing was that we inspired a more organized session such that no one person was allowed the liberty of receiving more than what was due her. Some of the widows were offered non refundable loans to either start up or boost their small scale businesses and distribution of many other empowerment items by the Foundation.
MORE WIDOWS BENEFITS FROM FOUNDATION'S PROJECT 50
Three(3)more widows benefits' from the Cosmos Ndukwe Foundation's PROJECT 50, a comprehensive initiative that would see fifty (50) widows benefiting in the first phase, from the Foundation's building and furnishing of decent bungalows for indigent widows found in our various villages and hinterlands. The Project apart from helping to realize the United Nation's Goal #11 of the Sustainable Development Goal is also aimed at ensuring access to safe and affordable housing;
The 3 benefitting widows are;
i. Madam Lucy Onuoha, from Amankalu Alayi
ii. Madam Tessy Orji Jeremiah from Elu Akanu Item and
iii. Madam Jenny Ogbonnaya Ogudu
From Elugwu Akanu Item all in Bende LGA of Abia State.
These widows found among us who suffer all forms of inhibitions, not by choice, but largely for deprivations that have become the lot of such women who were not lucky enough to have decent accommodation bequeathed by their deceased husbands. These women often live in hardly habitable places which they share with rodents and dangerous creatures at the expense of their lives.
The N1.5m modest three bedroom bungalows furnished to taste has been completed and donated, bringing the number of such uniform houses built for widows by the Foundation across rural communities in Abia State to 14. It is the tradition of the Foundation to equally make provision in cash and other materials to enable these widows fend for themselves over a given period of time.
Project 50 is a multi million naira initiative which obviously would weigh seriously on the lean financial strength of the Foundation. It is against this background that we urge our members while we also invite sister and donor Agencies to contribute generously towards the realization of this initiative.
To help promote this or any other cause by the Foundation,
click http://cosmosndukwefoundation.org/Home/Page?shorttitle=Partner%20with%20us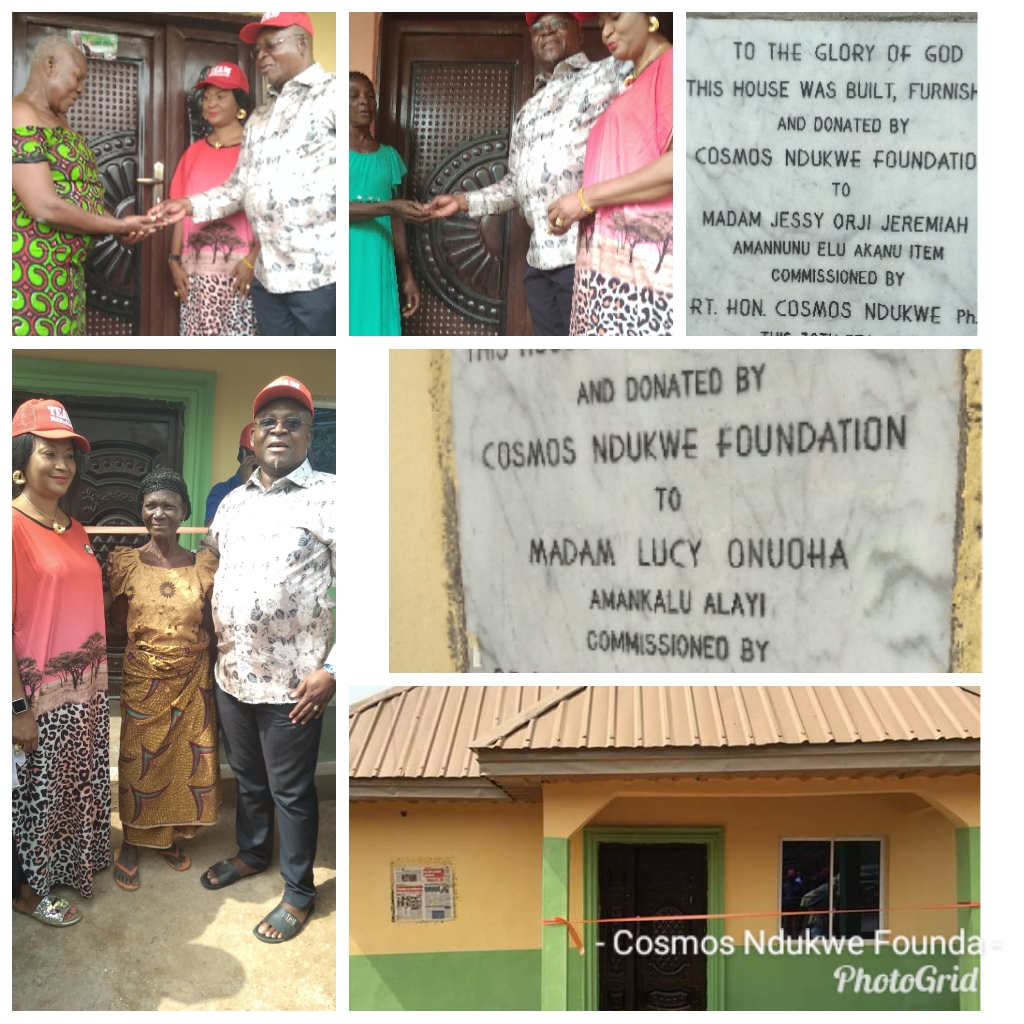 *COSMOS NDUKWE FOUNDATION'S WIDOWS PARTY: SEASON 18*
Happy Christmas family! It's Season 18 of our annual Widows Party. We have metamorphosed from giving them food and stipends to building and furnishing houses for them. At the last count, our Project 50 (houses for widows) has received amazing attention with thirteen houses already delivered to the widows.
While celebrating our UN Consultative Status in advance, we are preparing for another awesome time with the widows come 30th December, 2019.
We thank those who had identified with our cause, even as we appeal to more and more people to partner with us. We want to have more clothes, medications, food stuffs, cash and more gifts to wipe tears of these widows who suffer one form of inhibition or another.
If you wish to partner with us, visit our website
http://www.cosmosndukwefoundation.org/Home/Page?shorttitle=Partner%20With%20Us
...real happiness is making someone happy.
MANofGOD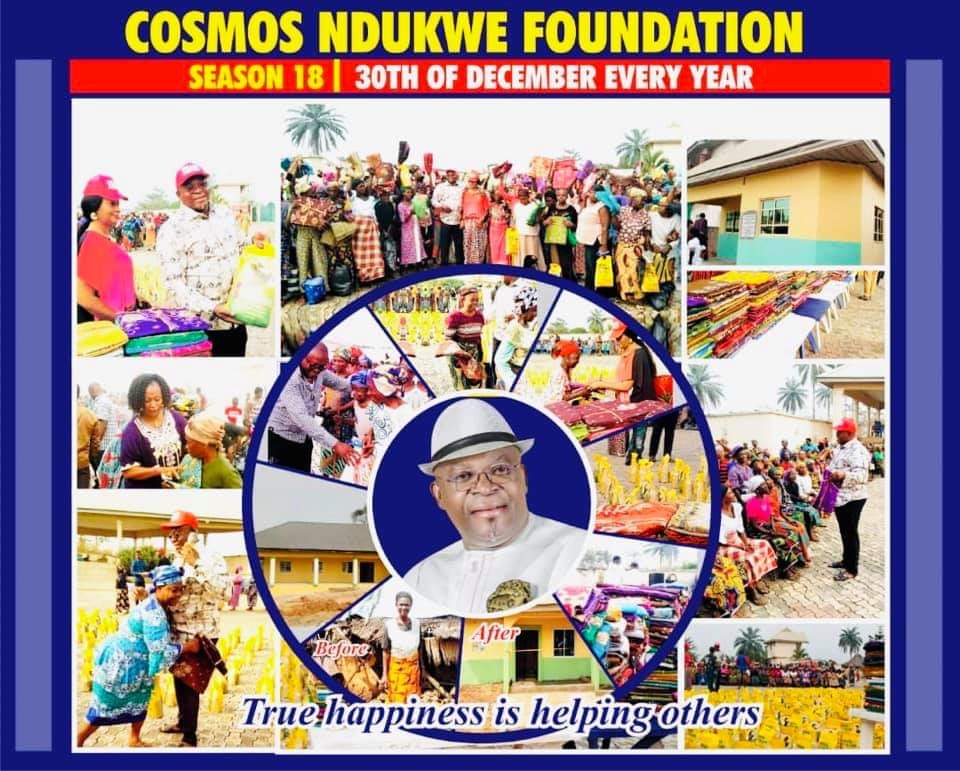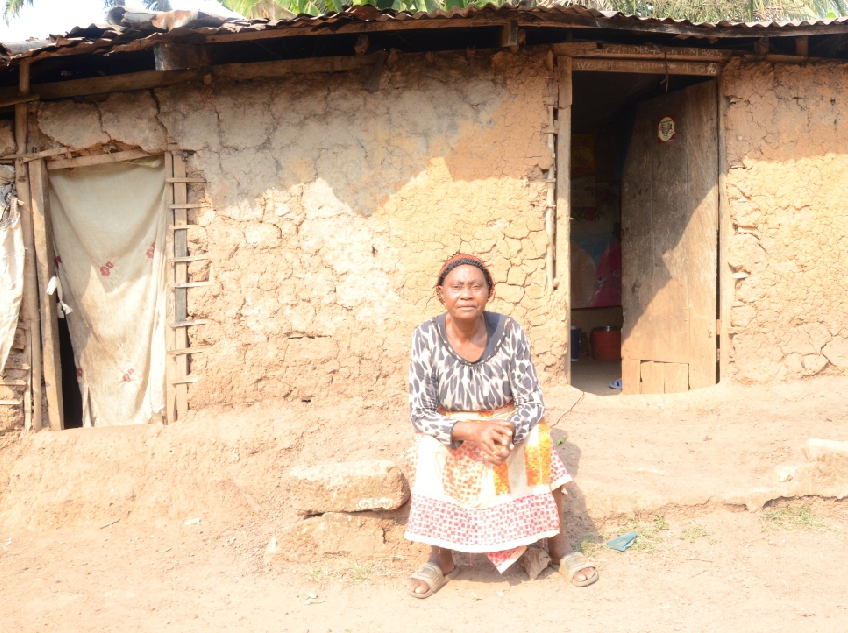 Cosmos Ndukwe Foundation set to deliver house number 17 to an indigent widow Mrs Ijeoma Ofor of Umuakpa Item in Bende LGA of Abia.
Madam Ijeoma lost her husband very early in life but was consoled with the birth of her young son who she hoped would grow up quickly to help share the burden of family with her in due course. Unfortunately, the young son was cut at his prime before her eyes, falling to the cold hands of death few years ago which totally dashed the only glimpse of hope of this widow. She has since remained perpetually devastated and perplexed to the point of considering suicide.
Madam Ofor as can be seen here lives in an awfully dilapidated mud house, which of course she shares with dreadful rodents. Regrettably, she cannot stay in the dilapidated mud house during rainy season as flood takes over the house and even the compound completely, forcing her out till dry season sets in.
It was rather shocking to imagine human beings surviving in such an uninhabitable environment.
The Foundation is determined to change her story for good. Plans are already on top gear to deliver a modern two bedroom bungalow for Madam Offor in the shortest possible time.
Her story is quite pathetic, so are many others who are also suffering similar or worse circumstances.
We are poised to do all within our capacity to reduce to the barest minimum such level of penury amongst our people.
You can support the Foundation to do more:
http://www.cosmosndukwefoundation.org/Home/Page?shorttitle=Partner%20With%20Us