SKILLS ACQUISTION PROGRAMME
With the growing rate of unemployment, it is obvious that persons with skills would naturally have advantage over others. The Foundation thus sponsored about 230 persons, mostly youths to learn various skills in confectionaries , hair dressing, dress making , wielding, vulcanizing, industrial grinding, barbing etc over a period of time.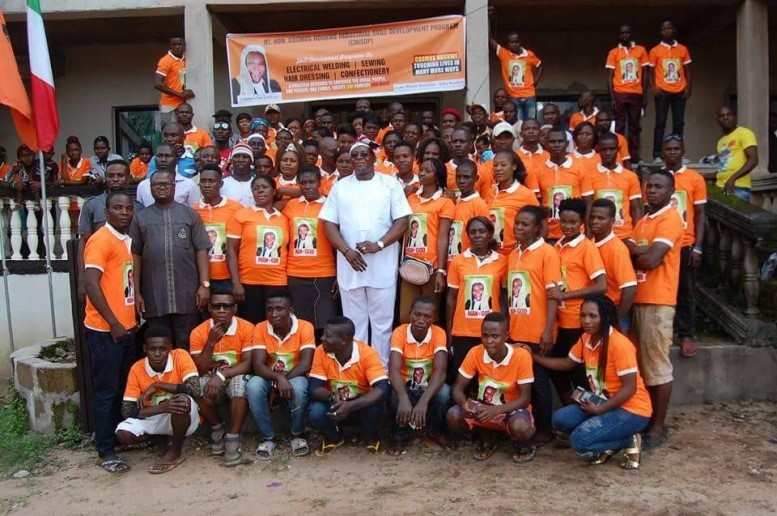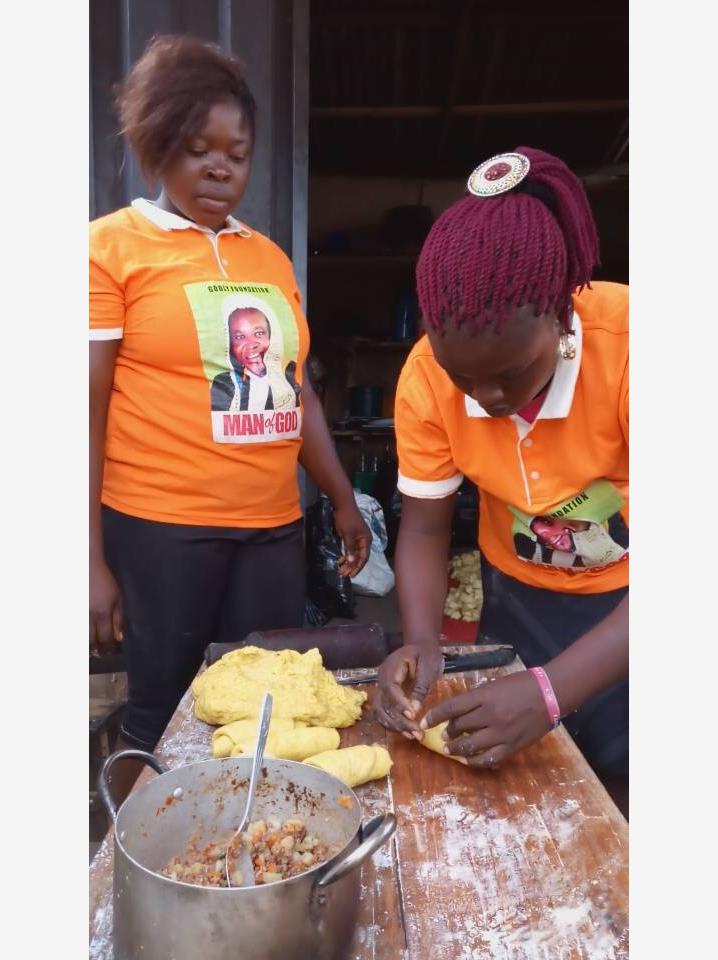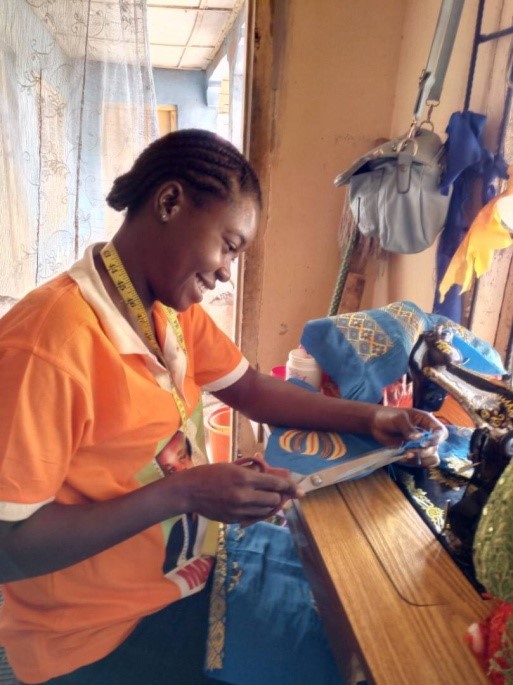 At the end of their training, those who distinguished themselves in skill acquisition were given tools and micro (non refundable grants) to start up small businesses. It is expected that, funds permitting, we would increase the number of beneficiaries.

The Foundation provided:
a. 3 buses to public servants and artisans who grapple with transportation challenges in the rural areas
b. 14 motorcycles
c. 14 giant freezers
d. 42 sewing machines
e. 42 welding machines
f. 42 giant hair dryers
g. 42 sets of flour/cooking gas/groundnut oil
h. 42 sets of generators with clippers for barbers
i. 42 vulacnizing machines
j. 42 industrial grinding machines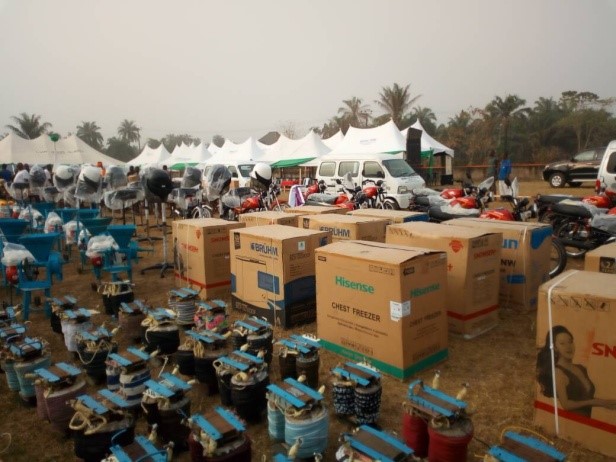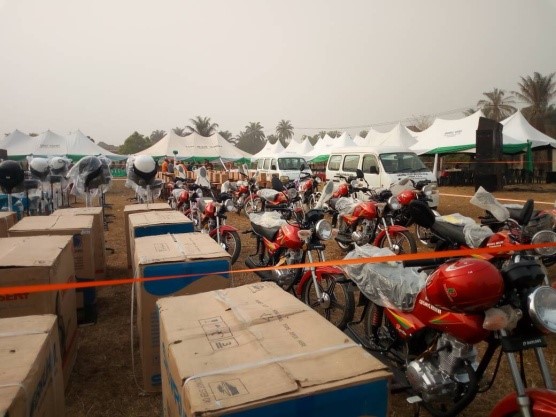 FOUNDATION ENCOURAGE YOUTHS TO ENGAGE IN AGRICULTURE..
The Cosmos Ndukwe Foundation donates motorcycles to young farmers within Bende LGA of Abia to encourage and enable them access their farmlands, explore their rich agricultural hinterlands and easily convey their farm produce to the market for economic purposes, the Foundation's Back to Farm Program is designed to encourage rural dwellers with the necessary tools to make farming easier and more conducive for them.