ABOUT COSMOS NDUKWE FOUNADTION
The average Nigerians in rural community is saddled with an alarming infrastructural deficiency. Survival in these rural communities becomes nearly difficult, given the near absence of social security nets. While the rest of the world has gone beyond the challenges of Basic Education, the number of school dropouts, particularly amongst those who find themselves within these rural communities increase in geometric production.
It is in realization of this disturbing trend that Cosmos Ndukwe in 1993 thought of an avenue through which succor can be provided for these category of persons with indigent widows and school children in mind. This Foundation, operating within the reality of limited funding has continuing to reach out to widows and school children, through diverse programmes.
In order to expand the scope of its operations and programmes, having increased their membership strength over the years, Cosmos Ndukwe Foundation was to be later registered with the Nigerian Corporate Affairs Commission in 2012. The Foundation is non – governmental, non – profit, non – political, non – religious charity organization with clear cut mandate on:
Evolving strategies to checkmate all inhibitions suffered by indigent students, proffering enduring formula for the effective provision of succor in grants and empowerment of indigent persons. Between 2003 and October 2017, the Foundation had undertaken:
payment of WAEC and other fees for no fewer than 1,200 candidates across rural communities in Abia State.
regular scholarship grants to no fewer than 50 undergraduates at all material times; with special interest in those that are physically challenged.
Distribution of 5,000 exercise books and bags to primary school pupils across Abia State, especially Bende.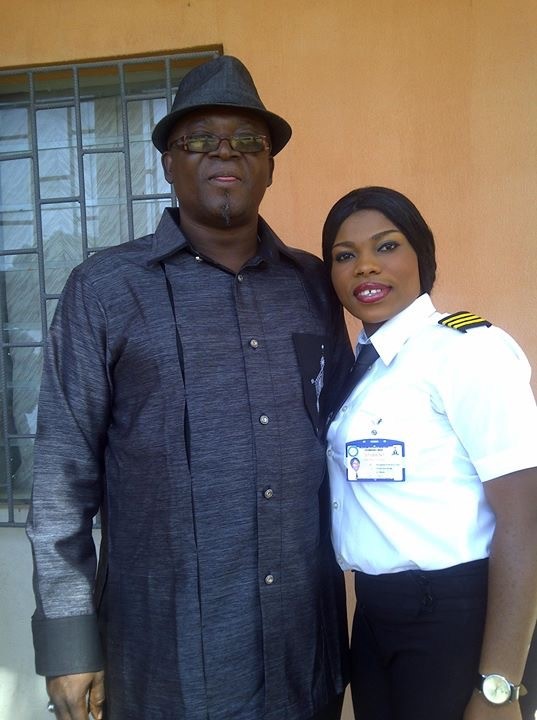 Training of an Abian at College of Aviation Technology, Kaduna. The bright beneficiary is at the moment gainfully employed by a top notch aviation company in Nigeria Service to Indigent Widows: So far, the Foundation has Between 2011 and 2017 built and furnished seven bungalows for seven widows across seven communities in Abia State. Provided non – refundable grants to indigent widows to encourage entrepreneurial development For fourteen years, offered free medical services to select indigent widows across communities in Abia State.For fourteen years, hosted lavish Christmas party for Widows where food, clothing and cash grants are given out every December to no fewer than 500 indigent widows each year.

Evangelization: The Foundation is aware of how thankless it could be for Ministers of the gospel to work in rural communities. In other to encourage these Ministers:
The Foundation sponsors the Theological Training of mostly Ministers intending to serve in these rural communities. In addition to paying their ways through Theology Schools, they are obliged monthly grants to cater for their upkeep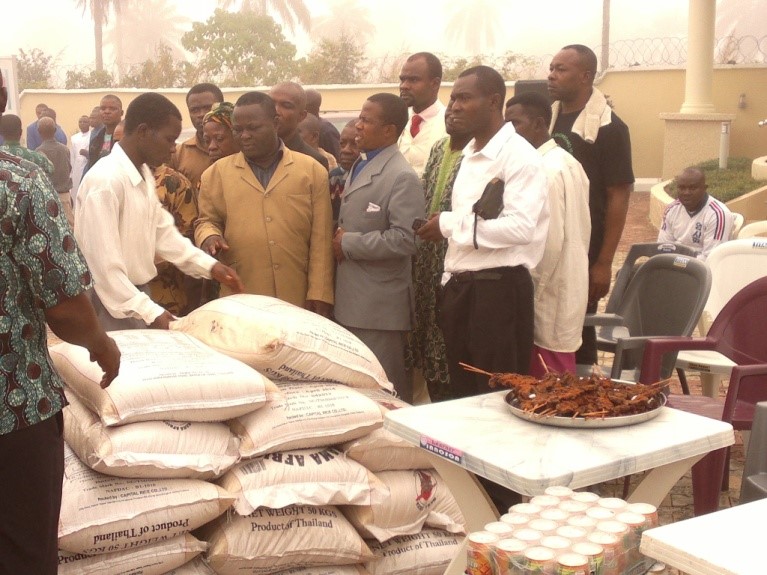 ii. The Foundation built and donated a Civic Hall/Church to Akanu Item Community in 2013.
Skill acquisition and vocational programme: As a means of tackling the growing challenges of unemployment amongst the employable population of Nigerian Youths, the Foundation paid for the training of no fewer than 200 (Two hundred) Youths in diverse skills to enhance their power of self sufficiency. At the end of the training, these selected youths were given tools/equipment peculiar to the skill they acquired in addition to funds to facilitate their take off.


COSMOS NDUKWE FOUNDATION FOUNDER
DR. COSMOS NDUKWE (MOG)

Dr. Cosmos Ndukwe is from Akanu Item, Bende LGA of Abia State. A journalist, public administrator and consummate charity worker; Cosmos has distinguished himself as a grand defender of justice.
Man of God (MOG) was the Pioneer President of Students Union Government of Abia State Polytechnic, Aba. He has also served as a Councilor representing Mosque Ward 1 Aba North Legislative Council and later Vice – Chairman of Aba North LGA; Abia State. Former Commissioner of Abia State Primary Education Board (SPEB), General Manager Abia State Passengers Integrated Manifest Scheme (ASPIMS) and till date the General Manager of Abia State Environmental Protection Agency (ASEPA). In all the public institutions he served, he pursued workable and sustainable development ideals.

He cut his academic teeth at Aba from where he moved to acquire a Bachelor of Science (BSc) degree in Mass Communications and a Master of Science (MSc) degree in Broadcasting from
Abia State University Uturu. An honorary doctor of Humanity of South Carolina University, MOG is presently a doctoral student of Abia State University Uturu.

Fellow of Certified Institute of Management and Institute of Corporate Administration, he has won a number of awards among which are the Lead Times Africa Magazine Winner of Integrity, Accountability & Transparency in Leadership (2008), Prestige Africa's Best Environmental Friendly Nigerian (2009); Methodist Church Nigeria's Father of Faith (2010) and Catholic Church's Friend of the Needy.

His business interest include Conk Productions LTD, Luxury City Hotels and Towers; Sugarland Entertainment Ministry, Icon's Lounge and Conk Electronics.

He oversees affairs at Cosmos NdukweFoundation, a charity organization he established to ensure that smile ceases to be a luxury for the distressed of this world.

Dr. Ndukwe is married to NdidiNdukwe, a Local Government Administrator. They are blessed with four children – Shalom, Winner; Danny and Amazing Grace.