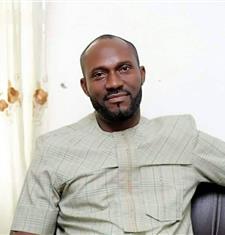 AGU OJUKWU REUBEN
B.Tech (Port)
AGU OJUKWU REUBEN
Engr. Agu Ojukwu Reuben hails from Item in Abia State and holds a Bachelor of Technology (B.Tech) degree in Chemical/Petrochemical Engineering of the Rivers State University of Science & Technology.

Before venturing into Chemical/Petrochemical Engineering, Agu Ojukwu had cut his higher school teeth at Rivers State College of Arts and Science where he obtained National Diploma (Upper Credit) in Computer Science setting the stage for what later became unbridled romance with programming, software development and system maintenance.

Project planner, decision and inventory specialist, Agu Ojukwu also holds a diploma in Piping and Steam Rooms maintenance of Chinese Midocean Sanitary Ware Technology; Guangdong China.

Former Assistant Project Manager of the Edward Project, Supervising Engineer at Capernaum Ventures (Oil Services, Energy and Hospitality), he is at present the Project Manager of Conk Productions Limited; a fast growing conglomerate with interests in computers, hospitality, electronics, health club and entertainment.

Engr. Agu Ojukwu is married to Grace. They are blessed with Abundant Grace.