Rural Community gets another Health Center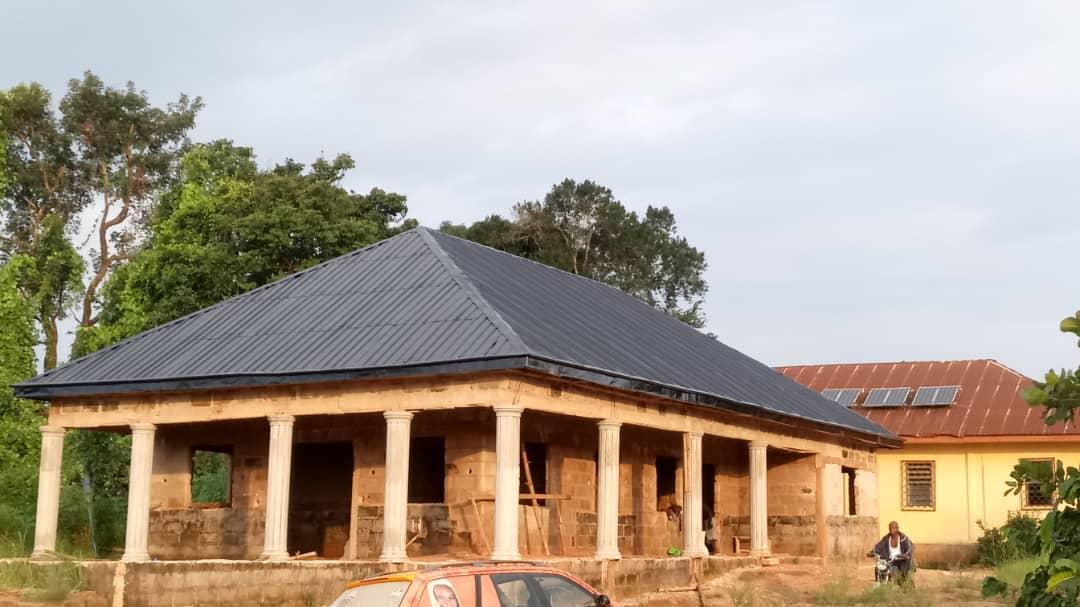 Okoko Item, a rural community in Abia State will benefit from the strategic plan of the Foundation to ensure good health and well being of the people, as the Foundation commences the building of a Primary Health Centre to cater for the residents who have lived for a long time without such facility.
The Health Centre when completed will have a fully functional doctor's consulting, Maternity ward, theatre, emergency ward, drug dispensing unit and a labour room. This would be a conscious effort to reduce some common killers associated with child and maternal mortality. However, the provisions of an accident/emergency unit is aimed at ameliorating the hardship of not accessing a secondary health Centre in cases of emergency.
Our Founder, Dr Cosmos Ndukwe recollects how accident victims found around the community at a time could not access medical care when they needed it most. He thus encouraged the Foundation to pay more attention to the health needs of rural dwellers.
Before the Okoko Item health centre which will be completed and equipped soon, the Foundation had built and equipped a health Centre at Okagwe Item. Already, residents of the Community have continued to use and enjoy the facility whose medical personnel are motivated by the Foundation.
The Foundation is poised to build and equip as many health Centres in the rural areas as possible even as it reaches out to sister agencies to share the burden of resources required to undertake such cost intensive projects.